Client Testimonals
What the customers think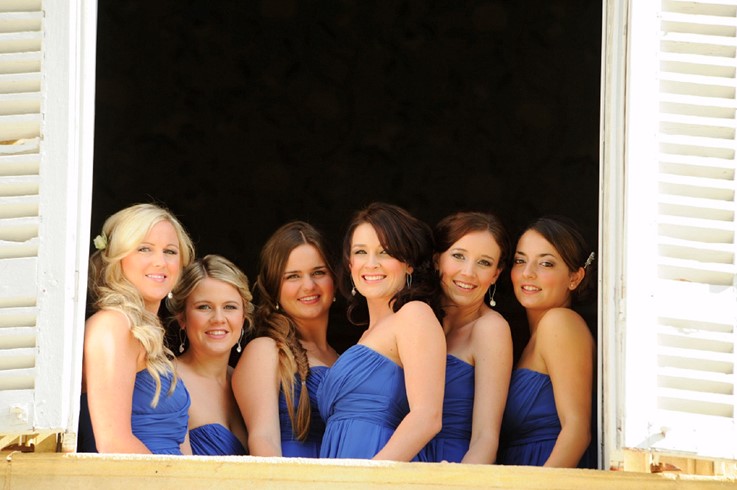 Personal recommendation is the highest form of flattery. And there is no better way of being sure of a professional's integrity. So please feel free to read a few comments from previous clients...
"Just wanted to say a massive thank you for our wedding album. You did such a fab job. The album is fantastic and the calendar was an added surprise! We had such a great day and you made it all the more special capturing our memories, thank you.If ever I need to recommend a wedding photographer in the future then rest assured I will be in touch .Many thanks again and kindest regards Sheena and Ian xxx"
"We have just received the album, and it is perfect! We cannot thank you enough, the quality and finish is amazing. And the calendar and mini albums are a lovely extra surprise that were completely unexpected but are perfect for giving to family and friends and for carrying around in our wallet or purse." Sophie and Paul
 "We want to thank you too, as we received the 'handbag' album today. It is a lovely keepsake & a memento we will cherish. Warren, thank you for everything you have done & look forward to hearing from you soon. The photos you have taken really are super." Sally and Michael
 "I just wanted to say thank you so much for capturing such beautiful photos of our wedding, we are so thrilled with the album and calender you sent us. You captured moments that we will always treasure and we really enjoyed working with you on the day. we have recommended you to our friends who are getting married next year!" Hayley and Mike
"We have received the DVDs, the pictures are wonderful and I am gathering orders!! The quality of them all is wonderful and we are so pleased." Sally and Michael
"Matt and I can't thank you enough for all your work on our wedding and for the absolutely stunning photographs. You really made our day special! We've both been blown away by how amazing the photos are are and are so thrilled that we've got such gorgeous piccies to look back on. The problem will be picking the ones that we want because they're all so beautiful!" Matt and Emma
"Just wanted to thank you for the lovely photos. We will certainly recommend you to anyone else who needs a wedding photographer - I'm not sure how you managed to get so many good photos in such a short time! The videos were lovely too - I hadn't realised you'd be recording the vows - it was amazing to have the chance to see it again given that everything went by so quickly!"
"The Video, we have to say, is incredibly impressive.Many many thanks for a job extremely well done, which certainly evidences our opinion to engage you for our wedding. We could not have made a better choice. First class service, First Class job that added to our dream day." Katja and John
"Hi Warren,thanks for the album and calendar we love them and it was certainly worth the wait!" Sally and Geoff
"Just rushed round to collect the album from the post office and it looks wonderful. – The calendar was a nice touch! Thank you very much for your work on our wedding photos & album. They are very special to us both!" Tracy and Marc
"Thanks for all your input on Saturday! Despite the rain, we had a good day, and you got all the photos we needed!" Norah and Paul
"Thanks again for all your hard work on the day, we've all ready recommended you to our friends!" Sammie and Rob
"The album & calendar have arrived and we are really pleased with them. They are a lovely reminder of our wedding day. Thanks very much for the hard work you put into this project, on the day and afterwards. We will have no hesitation in recommending you to any of our friends and colleagues!. " Karen and Pete
"Warren you are a genius, only a true master could achieve such relaxed photos of such a stressed out mother! I'm thrilled with the results!. " Claire
"Thanks for the beautiful wedding photographs. We are so pleased we booked you! To imagine, we were not going to book a professional photographer! " Louise
"Hi Warren, we recieved the photos today, gorgeous,loved them! Many thanks... " Christina
"Thanks very much for putting the photos on the website so quickly. Yes there are some lovely photos - well done! " Asha
"What can I say? Perfect! We are really pleased with what you have done...We have received the wedding album and a calendar we are very impressed with the photographs and quality, thank you. " Mark and Sharon
"Just wanted to say a belated "Thankyou" for all the effort you put into producing our album... I received it last week, and every day I've been meaning to send you an email to let you know how much we loved it!" Reena
"Wedding album received. Its lovely. Thanks so much! xxx" Caroline
"Thank you very much for all your hard work on Saturday. You have got herding cats off to a fine art! Your sense of humour and professionalism helped to make the day perfect. Karen especially sends her thanks as usually she hates her photograph being taken but you made her very relaxed." Karen and Pete
"Arrived back from honeymoon yesterday and what a lovely surprise to have some photos to look at already - we love the pics that you have already put on the website... Thank you so much for helping it be such a magical day... You were brilliant... We had such an amazing day, its a shame that its all come to an end now..." Lucy and Sean
"The photos were beautiful.It was a lovely surprise to come home to, we were not expecting them through the post. We were hoping you would want to give them to us in person, as we where hoping to thank you in person." Sarah
"Received album today-well what can you say-its ab fab, the quality,layout, design and feel of the book has the WOW factor,its stunning.The colour and atmosphere of our day have been captured and brought together perfectly by your experience as a long lasting reminder of our wedding And many thanks for the calender as well (it was a pleasant surprise)", Julie
"Wow! They look great. Can't wait to see the rest. Thank you very much Warren. Kindest regards Naomi."
"Thanks for the pictures. They're wonderful. We are going to have trouble narrowing it down to 55 for the album!" Catherine
"James and I wanted to say thank you so much, we are absolutely thrilled with the photo's. You were fantastic on the day and we're so happy that we got what we wanted in terms of the style of photography you adopted." Nicola
"Wow I've seen the photos and they are absolutely stunning, as you probably guessed I do not feel at ease in front of the camera at all but you and your assistant made the whole experience very enjoyable so many thanks." Ugbad
"Thanks Warren. They're FANTASTIC, I'm so pleased!! " Rachel
"Wow what can we say they are amazing photos! Thank you so much for everything." Heidi
"Warren, you are the dogs. The dvd arrived yesterday and it is amazing! Will be showing it to the respective parents tomorrow and I am sure they will have the same reaction." Janine
"Thanks for our lovely wedding album, which we received last week. It will be a very special reminder of our fantastic day." Kind regards Helen & Daniel.
"Bonjour Warren, Merci Beacoup Monsiour! Le Albume Photographic cest Fantastic!" Kind regards Paul and Lisa
"We have finally been through all the pictures and decided on the 40 that we would like in the album. Sorry it took so long, there were so many to choose from. We are happy to pass on your details to anyone who is in the market; good photographers seem hard to come by." Kind regards Tim and Suzie
"Hi Warren - Thank you so much for the DVD - The photo's look great!" Reena
"Once again, can we thank for the brilliant photos & helping us celebrate our special day!"Mark & Helen
"Received the disc and loads of contacts today. They are really good, capturing special moments of our day. Its hard to believe its us in the pictures. They will hold special memories for ever." Julie and Andy