International Corporate and Wedding photography
Based in Hampshire England & Brittany, France photographer Warren James Palmer specialises in commercial, advertising, event, architecture and wedding photography. He works in digital format in the studio or out on location. With over three decades of professional experience, photographer Warren James Palmer will shoot everything from product photography and point of sale, to mail order, advertising and architecture.
A professional photographer since 1985
"I started my career assisting for advertising photographers in London"
"It wasn't long before I was working for magazines, advertising agencies and big City companies.
In those days all the work was in central London, and you had to live near to the film labs. I used 'Paolos' in Covent Garden, and the famous 'Joes Basement' in Soho.
The 80's were a good time to be in London."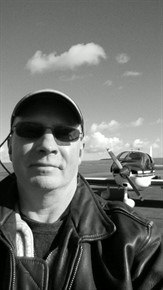 "I've been a professional photographer since 1985", says Warren. "I started my career assisting Olly Ball at Hampstead Studios. I then went my own way and worked for many of the big advertising agencies in London. I also worked for a lot of the big City Of London firms. This was soon after the 'Big Bang' (the deregulation of the City), so it was exciting times.
At that time I was living in Battersea, London. In the 90s I moved to Epsom, Surrey at the South West edge of the London area. It was about that time, that (like many others) I started to use Photoshop. The age of digital photography was just around the corner!
Fast forward a few years and I was married with two children and living in a small village near Andover, Hampshire, England. I was still working for advertising and coporate clients, from my small rural studio. By now the cameras and editing process were entirely digital. The days of film and visits to the processing laboratories was over.
In 2003 I was asked by a Public Relations client, to take photographs at her wedding. At first I was very reluctant, but on the day I relished the challenge! And so began a new direction as a lifestlye wedding photographer.
And then, in 2007 we moved as a family to Central Brittany, France. Always up for adventure, we decided to enjoy the pleasures that France has to offer. We still have a 'pied a terre' in Hampshire, so it was pretty straightforward to travel back to England for weddings and photoshoots.
Very soon, I was photographing weddings in France, for both English and French couples. I've been incredibly lucky to see some beautiful areas of France and many a chateau.
To this day, I continue to be a photographer in both France and the UK. Photography is still my passion, even after all these years. I consider myself to be incredibly priveleged to meet so many wonderfdul people and visit so many wonderful locations in France and the UK. Long may it continue!"
Wedding photography since 2003
Hundreds of successful weddings photographed over the years
Lifestyle wedding photography since 2003
"Weddings are a joyous occasion and the role of the photographer is to record and capture those 'joyous' moments. It's a simple brief really, but it's amazing how many wedding photographers get it wrong.... I apply the same relaxed but professional techniques used in high-end advertising and commercial photo shoots, to photographing that special wedding day. The many years I've spent as an advertising and fashion photographer have given me the experience required to photograph weddings in an professional and relaxed manner. The skills required are very much the same."